Lynn
Contact 626-364-9000
E-mail [email protected]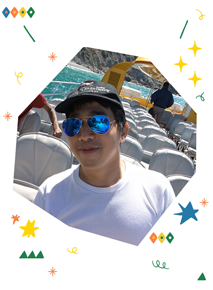 IT consultant, having 19+ years of experience in providing strategic guidance regarding IT technology and infrastructural enhancements to clients and organizations.
Technical Proficiency
Apply consulting methods to design and implement IT system solutions for clients.
Cost to benefit analysis of business network and applications.
Windows Servers,firewall,NAS and VOIP system.
Linux/Unix/Windows platform applications: Planning, admin and configuration.
MYSQL and MSSQL database and load balancer.
IT Hardware and Software network infrastructure.
Core Competencies
Good analytical skills; learning agility.
High level of professionalism – very organized.
Goal-oriented: Creative and proactive.
Networking skills.
Selected Contributions
Worked closely with clients to analyze IT system requirements, clients information technology needs and their resources in order to plan IT projects and fulfill clients expectations
Developed IT system specifications after evaluating customer's nature of work and business volume
Solved clients IT issues – Determined changes, recommended quality software, projected modifications of software, hardware and networking.